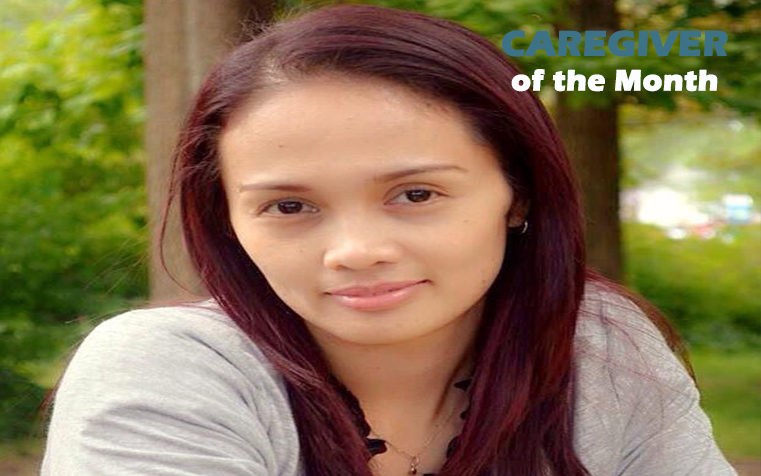 March 7, 2018
Senior Homecare By Angels is proudly present Fritzie Carmel Jamili, our Caregiver of the Month. We appreciated Fritzie for her commitment to support our clients and achieve the goals. She was very compassionate, caring, kind, and empathetic. We have received a feedback from the family of our client couple stating that Fritzie was very wonderful to his parents and provided excellent care. She really did an amazing job on taking care of them.
For Fritzie, it was a very rewarding for her to help others knowing that all the clients that she looked after treated her nicely and kindly. They appreciated her help. Some of them treated Fritzie like a member of their family. She valued and respected all of our diverse clients.
Fritzie has been working with Senior Homecare By Angels since January 2015 and currently working part time shifts for our clients in a homecare setting. She was a Registered Nurse back in her home country and worked as a Staff Nurse, as well as in the Middle East. She had an experience working with clients who had Alzheimer's, Dementia, bedridden; and had worked different shifts such as live-in, nights, and days. She performed great care by doing the transferring, handling the lifts, feeding through GT tubes, providing personal care, checking vital signs, and assisting with medications.
Fritzie enjoys spending time with her adorable son, watching movies, eating out at restaurants, communicating with her husband and family back home, spending time with friends, going to church, and baking cakes and bread during her spare time.
Thank you Fritzie for your beautiful work and everything that you did for our clients! You are a gem!