Toronto's Leading Senior Homecare

Chronic Care
Our philosophy in managing chronic care is consistent for our clients who are facing chronic illness with multiple conditions. We can help manage the debilitating diseases such as diabetes, respiratory disorders such as asthma, COPD, cardiovascular diseases, gastrointestinal diseases, and other illnesses.
We also manage mental health issues such as depression since Senior Homecare By Angels Toronto understands that there is a link between physical health and mental health and vice versa.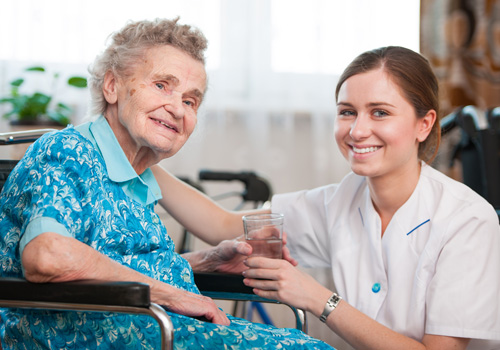 About Chronic Diseases
Chronic diseases are caused by several risk factors involved due to either a person's health history, background or hereditary. Other causes are due to smoking, inactive lifestyle, unhealthy diet, alcohol, overweight/obesity, a high blood pressure or an increased blood glucose. Chronic diseases can be debilitating. Our goal is to help our clients overcome the recurrence of the diseases. The physical and cognitive aspects can decline due to its association with many chronic conditions. We understand how a chronic illness affects the client and family due to its unpredictable phases and the impact it causes on the quality of life to older adults. The level of daily functioning such as activities of daily living (ADLs) like toileting and bathing, as well as instrumental activities of daily living (IADLs) like shopping and housekeeping need to be managed as the diseases can profoundly affect lifestyle and health status.
Help with physical and mental health conditions
When someone is experiencing ranges of chronic physical health conditions, they are more likely to feel depressed and anxious. We can develop strategies to minimize the incidents of comorbidities and help those who have chronic physical conditions and mental health conditions.