Toronto's Leading Senior Homecare

Hospital Support
Senior Homecare By Angels Toronto hospital service provides specialized care in the hospitals by providing personal care, companionship, rehabilitation and post-operative hospital support, advocacy, and discharge planning. We can immediately provide assistance upon discharge from the hospital and ensure that there is a proper homecare taken in place initially so the patient can have a safe, successful, and smooth transition from hospital to home. We can help you and provide a care provider tailored to your needs so your experience with transition is comfortable and easy.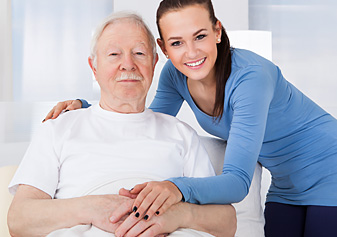 Leaving the hospital after the discharge can sometimes make the client feel fatigue and weak. They may not be able to learn the teaching plan effectively due to sleep deprivation and the inability to concentrate. Sometimes the client may feel exhausted at the time of discharge. Our strategy is to help our clients make informed decisions about their health that facilitate proper care for their ailments and support them to facilitate recovery during the process of discharge planning.
We can make an important contribution to our client's quality of life with our trained and caring care providers. They can support the client's activities of daily living, from preparing meals, assisting with bathing, spending time with the client, observing, and monitoring their health conditions. Our care providers can also work collaboratively with the rehabilitation specialists such as physiotherapist, occupational therapist during post-operative rehabilitation.
We advocate for our clients and understand what their needs are. We perform a follow-up assessment when a client's condition requires a care plan that needs re-evaluation to determine if the desired outcomes or goals have been established. Our care providers monitor the condition of the client and communicate their health status to our office.