Providing Compassionate Cancer Care

Live-In Caregiver
If you are requiring a care provider who can stay and sleep within the comfort of your home, we can provide a live-in care provider who can assist with your personal care, homemaking, meal preparation, light housekeeping, and activities of daily living. Our experienced live-in care providers who are skilled in live-in can help you or your loved-ones manage the daily activities and routine.
Our care providers can sleep throughout the night with minimal disruptions if your loved-ones happen to wake up in the middle of the night and are requiring assistance such as toileting. Whether you require live-in for a short or long term, our live-in care service is flexible and ensure you can have range of options if your situation changes.
Senior Homecare By Angels Toronto can also offer you hourly care from live-in care should your circumstances change. We have solutions for every situation so feel free to contact us for more information about our services.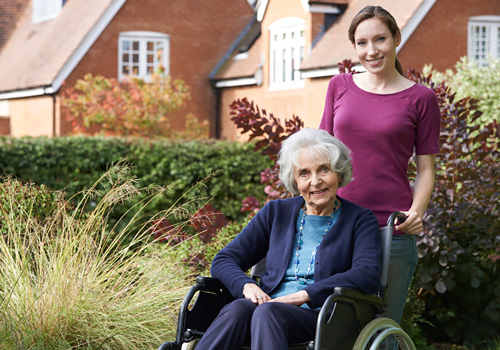 Benefits of Live-In Care:
Live-in care can provide benefits especially if you are considering hiring a care provider who can take care of your loved ones. With the additional demands and responsibilities it can feel overwhelming. You are ensuring a peace of mind for yourself when you know your loved ones are being taken care of. They deserve a high level of care, therefore the need for hiring a live-in can be a cost-effective solution for your family. Care providers at Senior Homecare By Angels Toronto provide support, love, and quality care. Here are a few reasons why you should consider live-in:
Your loved-ones can be comfortable within their home environment and feel calm knowing that they are in the safe hands of a familiar care provider.
The attention and quality of care is personalized where they receive one-on-one care. Our live in care provider will be there at all times offering help and support.
Your loved-ones will have more flexibility and preferences when care is provided by a live-in care provider. Care providers help them prepare meals, do the shopping, escort to medical appointments or recreational activities if needed, assist with medications, and take care of personal hygiene.