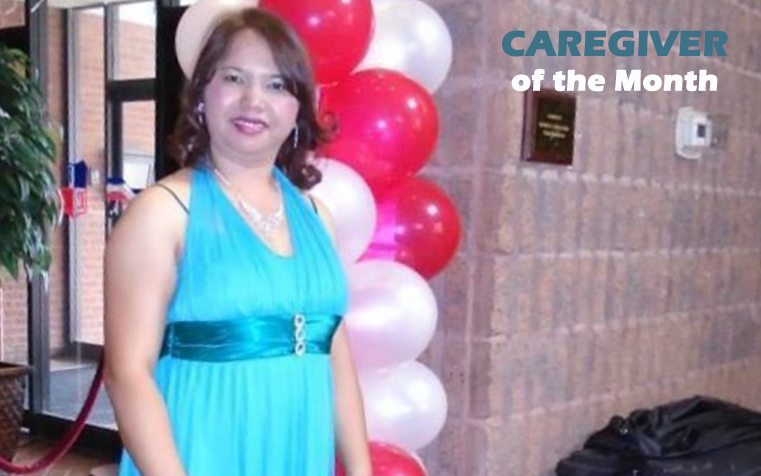 CAREGIVER OF THE MONTH- NOVEMBER 2017
March 1, 2018
Uncategorized
Senior Homecare By Angels is proud to announce Letty Silva as our recipient, Caregiver of the Month. Letty was known for her client's advocacy, flexibility, and hard work. Once she accepted to take up a case, she studied the care plan, followed it, and delivered the best care that she could provide to ensure our client's needs were met and fulfilled. If there was anything that needed to be added on the care plan, she would make suggestions; and if noticed there were some conflicts to the best interests of the client, she would report in our office.
We can always count on Letty when it comes to any open shifts. When we needed someone to relieve a shift, she was cooperative and gladly accepted any changes even if it would affect her schedule. She worked really hard and tried her best to complete the tasks for the client. What she enjoyed the most on her job was that knowing that she had given her best to care for our clients, really satisfied her especially when our clients' health improved and the quality of life changed for better. She was working with another client who had some mobility issues and couldn't walk from her bed to the washroom when Letty first started on the case. After three months and with Letty's support, the client was able to walk from her house to her neighbour's house for 10 minutes walk with a help of a walker. That was amazing!
Letty has been with Senior Homecare By Angels since August 2016 and currently working full time shifts for our client in a homecare setting. She is a Personal Support Worker certified and had experienced with cases of Multiple Sclerosis, Alzheimer's, and Parkinson's. Letty enjoys spending time with her clients doing some exercises, playing games and puzzles.
Congratulations Letty and thank you for all amazing things that you did! Great job!