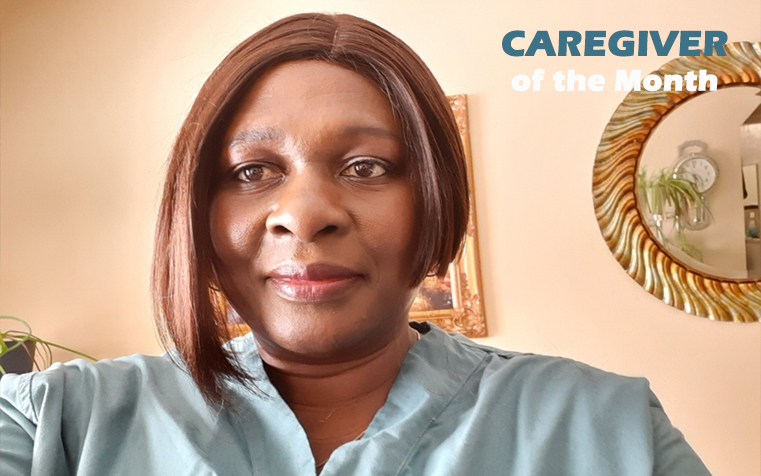 January 3, 2020
Senior Homecare By Angels is proud to announce Chermain David as our recipient, Caregiver of the Month. Her commitment to improve the quality of life of our clients have been recognized. She never gave up hope and truly believed that our client could achieve her goal. It was one of her memorable experience with one of our clients that she would always cherish. When our client had a previous fall prior to our service started, she was determined to walk again after finding out that she would be in a wheelchair. She kept trying even though she had so much pain, and Chermain gave her full support and assistance so the client would be safe and be in less pain. Chermain had shown her compassion to all of our clients she was assigned with. She is caring and empathetic, and knew what our clients have been through ordeals, challenges, and difficulties in life. Making a big difference to others and fulfilling their goals are the ones Chermain enjoyed most about her role as a caregiver, especially those ones who are unable to care for themselves. She loves being with seniors and enjoys being around with them. The daughter of our previous client commented that, "we were very pleased with Chermain. She was great, kind, patient, and good with mom."
Chermain has started working with Senior Homecare By Angels on June 2019. She has been working as a Personal Support Worker for 29 years in her career. She was a caregiver in Grenada at first, and studied Personal Support Worker here in Canada. She worked with cases such as Dementia, Alzheimer's, Palliative, Mental Health, Disabilities, Mobility Issues, and other chronic conditions, as well as different age ranges from 20 years old to 100 years old.
Chermain enjoys reading books and other resources during her spare time.
We are so proud of Chermain and grateful for her continuous support with our clients and family. And we are so blessed to have her as part of our team. Thank you Chermain!