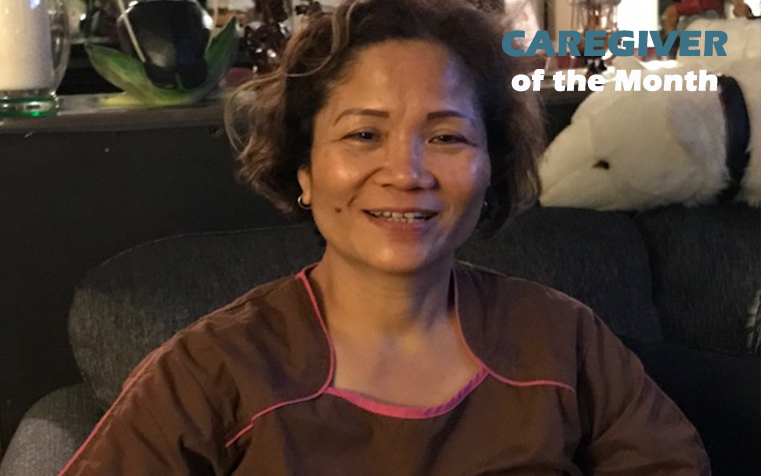 September 17, 2018
Senior Homecare By Angels is proudly present Ma. Lorlie Almelia, our Caregiver of the Month. We are grateful for Lorlie for her dedication, loyalty, and commitment. Her work performance was excellent. According to our client that she is currently assigned with, "Lorlie was very good. She had worked for me for 4 years, and willing to do everything that I asked." She was very compassionate, caring, and just love helping people especially the elderly.
For Lorlie, it was a very rewarding experience for her to help others, and could be a challenge too especially if they are exhibiting changes on their behaviours. She understood what the clients had been going through, and she continued to empathize them and provide support doing from personal care, making meals, listening to them and just helping their ADLs if unable to do it.
Lorlie has been working with Senior Homecare By Angels since January 2014 and currently working full time with our client in a facility setting. Her educational background was Midwifery and Bachelor of Science in Education back from her home country. She has been working as a Personal Support Worker for 15 years, and currently taking a program in Massage Therapist and Food Server. She also worked as a caregiver for 5 years in Taiwan. She had an experience working with clients who had Alzheimer's and Dementia.
Lorlie enjoys doing physical activities such as exercise, yoga, and watching movies during her spare time.
Thank you Lorlie for your amazing work and everything that you did for our clients! We are so blessed to have you on our team. You rock!