Toronto's Leading Senior Homecare

Palliative Care
Our palliative care team can help our clients and families manage pain and symptoms and offer psycho-social and spiritual support when faced with a chronic or life-threatening illness. Our goal is to alleviate suffering from pain or other symptoms at any point during the course of an illness as well as improve the quality of life.
Senior Homecare By Angels Toronto offers palliative care by sending our care providers to care for your loved-ones who are hospitalized, have returned home after treatment for their illness, or have transferred to other care facilities.
Our philosophy has always been to provide the best care possible to seniors as well as others who are in need of home care. We would be happy to speak with you to review your situation and particular requirements.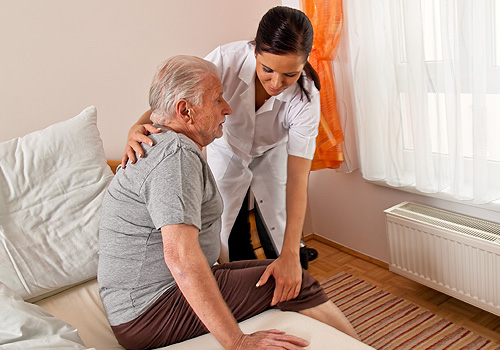 Our Palliative care team can help with:
Pain management
Personal care
Relief support and comfort
Palliative care addresses the symptoms, discomfort of illnesses with people who are suffering from chronic and serious illnesses such as cancer, Alzheimer's, ALS, Parkinson's, chronic kidney failure, CHF, COPD, and other illnesses. The care is collaborative between the client and the palliative care team to reach the expected outcomes of easing the pain and suffering for the client, providing holistic care, spirituality and healing while preserving the client's own dignity.