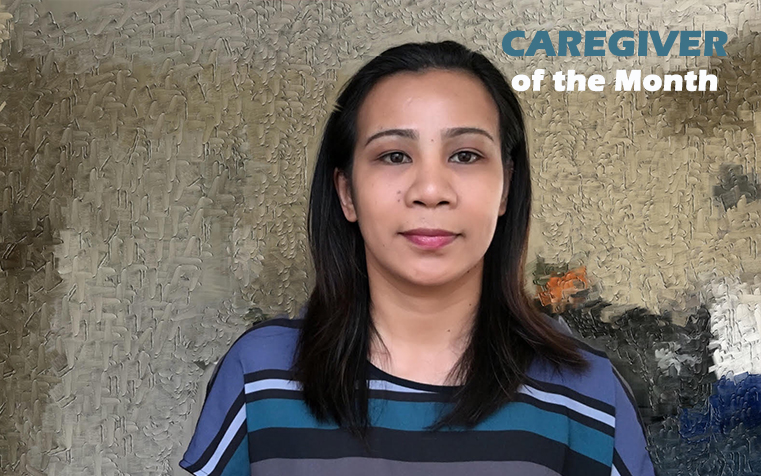 May 14, 2018
Senior Homecare By Angels is very pleased to announce Marichu Garita as our recipient, Caregiver of the Month. There are so many ways to appreciate Marichu. She is very communicative and honest. She always provides updates about our client's condition and health status and informs the exact time she started and finished her shifts in our office if there were changes from her actual schedule. Her reporting is always consistent and detailed.
Marichu knew how to provide the best quality of care to our clients and ensured that they received proper care, love, and attention. She was inspired to do more and became actively involved in many different activities such as doing exercises, playing games, and crocheting with her previous client. It was one of her memorable experiences with this client that she learned many things including baking cookies, watching the client's favourite sport on TV together, and playing cards. And most of all, Marichu learned a great deal of wisdom from listening with this client. Her happiest moment is when our clients are feeling content, comfortable, and joyful.
Marichu has been working with Senior Homecare By Angels since January 2016, and currently working part time with our clients in a homecare setting and residence. She has been working as a caregiver for 5 years and had experienced working with different types of medical conditions such as Alzheimer's, Dementia, Palliative, and other chronic disorders. Marichu enjoys reading books fiction or non-fiction, art, painting, attending educational health seminars, and doing exercises during her spare time.
Congratulations Marichu and we are so proud of your accomplishments! Great to have you on our team. Well done and thank you!