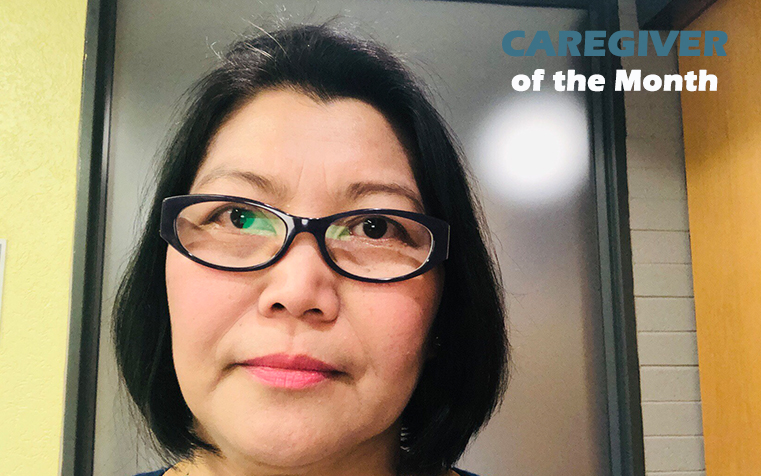 Caregiver of the Month- June 2019
July 17, 2019
Uncategorized
Senior Homecare By Angels is proudly present Mila Gallespen, our Caregiver of the Month. Mila's work performance was excellent. She had exceeded the standard expectations of her job duties and had been consistently providing updates and reports in regards to our client's conditions and changes in the medical conditions. She is very conscientious and ensures that our client is safe at all times and cared for.
Mila is nurturing, respectful, patient, and a great communicator. She has a personal understanding and connection of what our clients are going through. She is paying close attention to their needs and doing everything possible for them to receive the required care. Her best experiences that she had with our clients were those times when she applied her knowledge and skills. For instance, she addressed the clients properly, made them comfortable, encouraged them to do things on their own as possible, and applied her active listening skills. She had handled cases such as Palliative and Alzheimer's which were a challenge for her, especially if the clients were exhibiting changes on their behaviours. The most memorable experience she had was when she managed a case of Frontotemporal Dementia. She is really passionate about caring for elderly and very handy. Mila enjoys being with the clients, and providing them a tender loving care is very rewarding for her.
Mila has been working with Senior Homecare By Angels since February 2018 and currently working full time with our client in a retirement residence. Her educational background was Pharmacy Assistant and worked for 8 years back from her home country; and sales representative for medical supplies. She also worked as nursing aide for 3 years in Taiwan. She is a current registered Personal Support Worker.
Mila enjoys walking, playing volleyball, spending time with her husband, eating out, and going to church during her spare time.
Thank you, Mila, for your amazing work and everything that you did for our clients! We are so blessed to have you on our team. Well done!