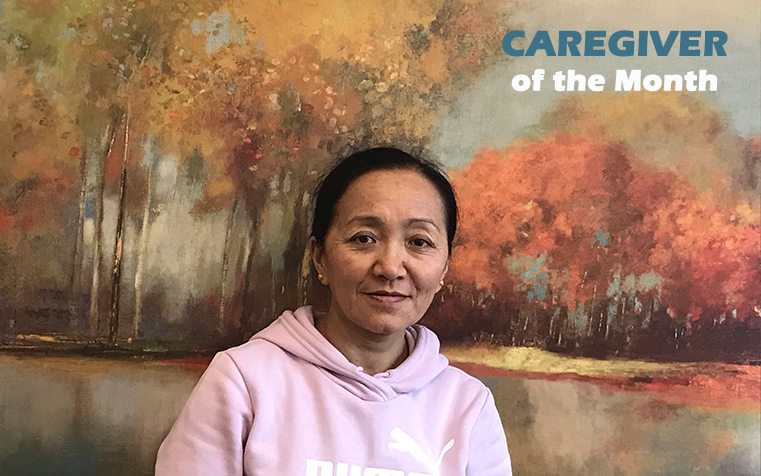 February 21, 2019
Congratulations to Ang Sani! Senior Homecare By Angels is pleased to announce that Ang Sani Sherpa is our Caregiver of the Month, January's recipient award. Ang is so accommodating when it comes to work. She would be willing to take the shifts when there is a change on the schedule or even if the hours are split. She can easily adapt to any changes and accept them.
Ang is willing to learn and put in extra effort just to ensure our clients get proper and adequate care and attention. She will do her very best to make them happy and satisfied. She is genuine, caring, and humble. She loves and takes care of our clients and treats them like her own mom. The place that she is currently working is a great place to be at according to Ang. The staff and the place are very friendly and nice; and she enjoys working with our clients.
Ang started working with Senior Homecare By Angels since July 2018 and currently working full-time shifts for our clients in a retirement residence. She was a childcare provider when she worked in Israel. She had worked with elderly and seniors since 2010, when she came to Canada. Most of the cases that she had handled were Alzheimer's, Dementia, and other chronic disorder such as Diabetes. She is currently taking a Personal Support Worker program. She was an educator back in her home country. Ang enjoys cooking and swimming during her free time.
Thank you Ang for your commitment and hard work. We are glad to see you reaching your milestone in success not only with work, but personal growth as well. Enjoy your accomplishments!