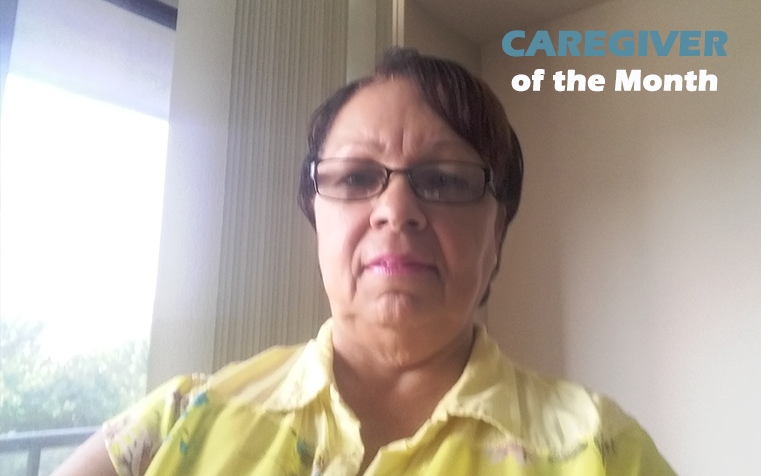 October 12, 2017
Senior Homecare By Angels is honoured to announce Gizele Furneau as our recipient, Caregiver of the Month. Her wonderful strengths and qualities were recognized tremendously. Gizele is currently working with a lovely couple and did a fantastic job on taking care of them. The couple and their daughter were thrilled to hear Gizele's award and of course proud of her. According to the husband, Gizele is "professional, genuine, competent, cares for me and my wife. She has the utmost respect and good sense of humour, calm during crisis, communicates well, punctual, supportive, and we enjoy her. She is appreciative, kind, provides professional care, also supports to our other wonderful caregivers." We were filled with reverence and excitement hearing this feedback from the client and the daughter.
Gizele is a very compassionate person, and she understands what our clients are going through. Her special traits truly reflect on how she managed to care for our clients and respected their family. She loves to make conversation with them and ensures that our clients received proper care and attention. In addition to her duty when she assists our clients with their ADLs, provides personal care, reminds medications, she keeps them entertained and engaged by reading with them, playing music and games. She is very nurturing and patient. She also treats her fellow caregivers with respect and works as a team.
Gizele has been with Senior Homecare By Angels since September 2014 and currently working part time shifts for our client in a homecare setting. She was working as a Nursing Aide since 1980 in the Middle East, as well as a Personal Support Worker in Montreal in which she obtained her Nursing Aide Training in 2005. During her spare time, Gizele enjoys spending time with her grandchildren by taking them for swimming, walking in a park, reading, and playing games.
Congratulations Gizele and thank you for all amazing things that you did! Well done and well deserved.