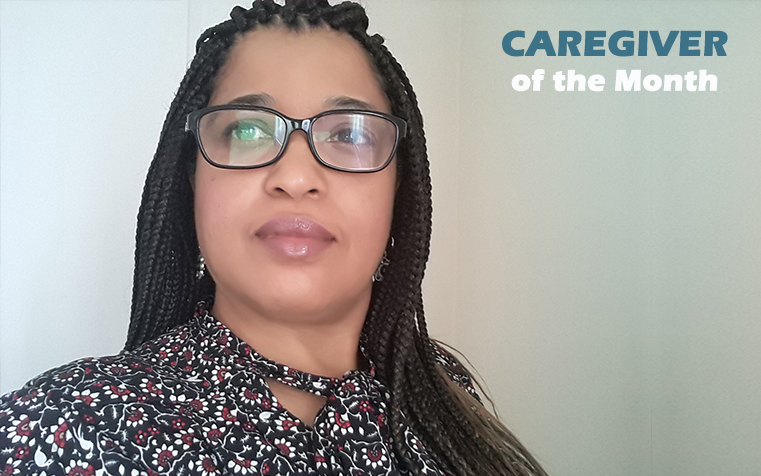 August 14, 2019
Senior Homecare By Angels is proud to announce Sara Henry as our recipient, Caregiver of the Month. We are so blessed to have Sara in our team. She had proven her commitment and strong work ethics by staying in with our client (couple) and continuing to take care of them. She has a passion and values her work. She went above and beyond, even from her previous experiences that she went with her clients for a vacation in Puerto Rico and Italy just to be able to fulfill and honour their final wishes. She knew the importance of providing a consistent compassionate care and dignity, and had always manage to respond professionally and positively to any situations.
Our client's family are grateful for Sara's work. According to our client's son, "Sara is a capable and conscientious caregiver. She does a great job with my parents and knowing that she is there, gives us confidence that they are well-taken care of. And as a matter of fact, my father's overall condition has improved in Sarah's tenure there."
Sara treats our client with respect, knows their needs and preferences, and able to address and communicate any concerns, status of the health conditions to the family and our team. She had worked with clients with various backgrounds and health conditions such as Dementia, Parkinson's, paralysis, autism, and other chronic conditions. She had worked for more than 12 years as a Personal Support Worker in Canada and her home country. She cherished those memorable moments she had experienced with her clients and genuinely loved and cared for them, such as those ones that she went for vacations.
Sara began her employment with Senior Homecare By Angels on April 2019 and currently working full-time as a live-in Personal Support Worker. It is her first case that she took, and already did an amazing job. The client and family love her and it was a perfect match!
During her spare time, Sara enjoys reading, doing research online, listening to jazz and other music, going for short trips, and spending quite time doing reflection.
Congratulations Sara! Thank you for all those hard work, effort, dedication, and TLC. You are truly a gem! We hope that you continue your success with us!