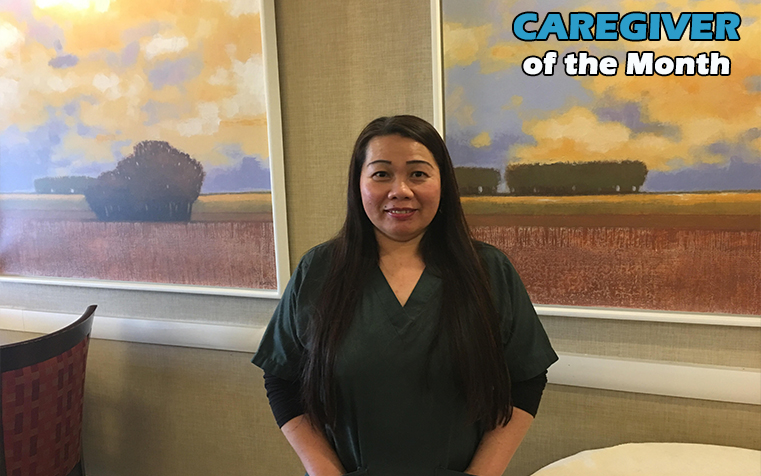 April 10, 2018
Congratulations to Margaret Falcasantos, Senior Homecare By Angels' Caregiver of the Month. Margaret was recognized and awarded for her ongoing support, patience, hard work, and great passion. Her dedication to continue to care and help our client gives her satisfaction; and this is what she loves the most. She believes that patience and passion are the key to success and had strengthened it by developing a wonderful bond to our client.
Margaret has been keeping her schedules consistently and rarely taking any day offs or cancellations. She is a hard-working person and diligent. She helps our office also by referring other Personal Support Workers to work and providing their availabilities.
Margaret has been working as a Personal Support Worker with Senior Homecare By Angels since August 2014. She was a Registered Nurse back in her home country. She has several years of experienced with cases of Dementia and Alzheimer's and learned many important information about handling these types of cases and how to care for.
We are grateful for Margaret and thank her for continuous support with our clients, family, and our office. You did an awesome job!