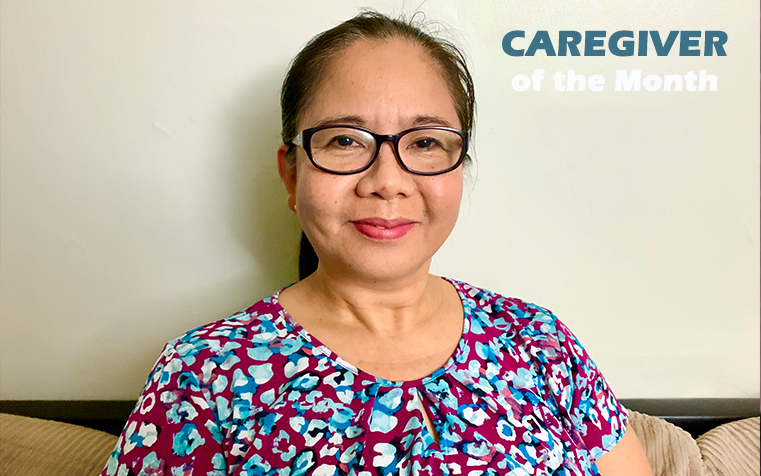 October 24, 2019
Congratulations to Mareza! Senior Homecare By Angels is proud to announce that Mareza Dalligos is our Caregiver of the Month, September's recipient award. Mareza is such a conscientious, respectful, and caring caregiver. She knew the proper way on taking care of her clients. In order to be able to deliver quality and therapeutic care, her way was to familiarize and respect the client's values, preferences, and expressed needs. She would take into account by getting to know them so she will know how to communicate back and work together.
Mareza is accountable and knew that her priority is our client's safety. She knew the protocols when it comes to hazards and dangers especially when handling clients with Alzheimer's and Dementia. Things such as sharp objects should be put away in a safe place and kept out of sight. When it comes to her memorable experiences, the one that she had encountered was taking care of a client who is very sweet and understanding. The client listened to Mareza when giving instructions and grateful for what Mareza has done for her. One thing that Mareza enjoys about her job is the communication she has with the client, and emotional support that they rely on each other. They developed connection, trust, and relationship. Mareza believes that the client depends on her and trust her. Also, she feels that the client treated her like her own family.
Mareza has been with Senior Homecare By Angels since February 2018 and currently working full time shifts for our client in a homecare setting. She held a Bachelor of Science in Biology back in her home country. She has over 9 years of experience working with elderly. She had worked as a caregiver in Hong Kong and Italy. Mareza likes to browse through social media, communicate with her relatives back home, cook, and go for a walk during her leisure time.
Mareza, we are truly blessed to have you in our Senior Homecare By Angels family! You are amazing and thank you for everything. Well done!