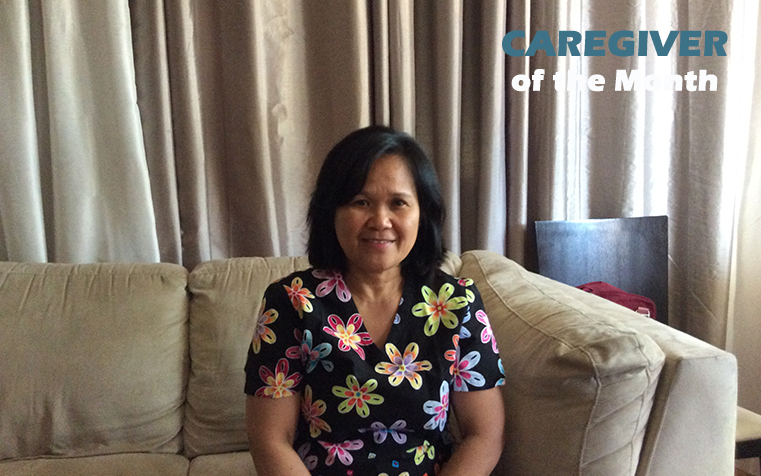 September 19, 2019
Senior Homecare By Angels is very pleased to announce that Angeles Remedios Tundag is August's recipient of the Caregiver of the Month award. Remy is compassionate, caring, patient, and kind. She has a unique way to build connection with our clients instantly, enabling her to develop trust, relationship, and understanding with our clients, especially those clients who suffered from pain and anxieties. She is very spiritual and loves to share life with others by connecting them through God.
Remy had helped our office so much by being so accommodated with our schedules, especially when we needed her to work live-in on the weekends. Her flexibility with work has been appreciated and recognized. She had shared her experiences working with our client and her most memorable one was when she and our client watched a television together at night, and the show was very funny and that made our client laughed. It was our client's favourite old shows. She and our client enjoyed their time together. Remy treated our client like her own family, a grandmother in particular.
Remy started working with Senior Homecare By Angels since July 2018. She is currently working part-time with our clients at home settings, and had worked in a retirement residence. She was a childcare provider, companion, and caregiver. Her educational background was a Bachelor Office Administration back in her home country. In her spare time, she likes to watch television and see a movie with her family.
We are so blessed to have Remy and couldn't be more proud of her accomplishments. Congratulations and thank you Remy!