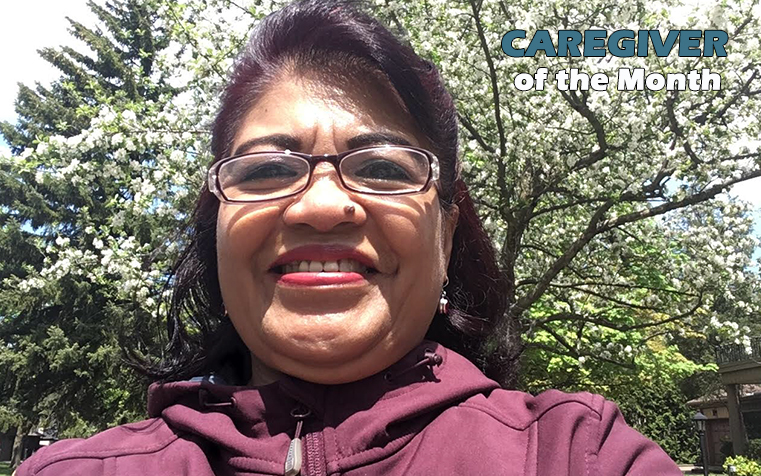 CAREGIVER OF THE MONTH- MAY 2018
June 7, 2018
Uncategorized
Senior Homecare By Angels is proudly present Elsa Dela Torre, our Caregiver of the Month. Elsa went beyond the call of duty. She had excelled in many ways such as stepping up to the plate when she noticed that the client needed more care and attention. She ensured that tasks were done completely and properly with the client, as well as documented all things she had done. What sets Elsa apart from all others in a crowd is her tenacity and perseverance. She has these qualities that motivate her to move forward with her plans and goals despite of any circumstances and stays positive no matter what the outcomes are. She will try to solve the problems with solutions when facing any difficulties and takes responsibilities.
Elsa is competent and able to manage all cases even the ones with complex situations. She is a team player and works well with the client's family, other caregivers, and our office. She will attempt and do her best as she can to help our clients with their needs, and ensured they received the best optimal level of care as possible.
Elsa has been working with Senior Homecare By Angels since January 2016 and currently working part time shifts for our client in a homecare setting. She was a Registered Midwife back in her home country and worked in hospitals, as well as in Libya. She had an experience working with clients who had Dementia, COPD, Cardiovascular Disorders, and other chronic conditions. She is a Registered Personal Support Worker here in Canada.
Elsa enjoys going to a movie theatre with her son, staying home, watching her favourite shows on TV, and cooking meals. She loves to do gardening in her terrace apartment during summertime.
Thank you for your wonderful contributions Elsa! You are truly a compassionate person and genuine! We appreciated you.