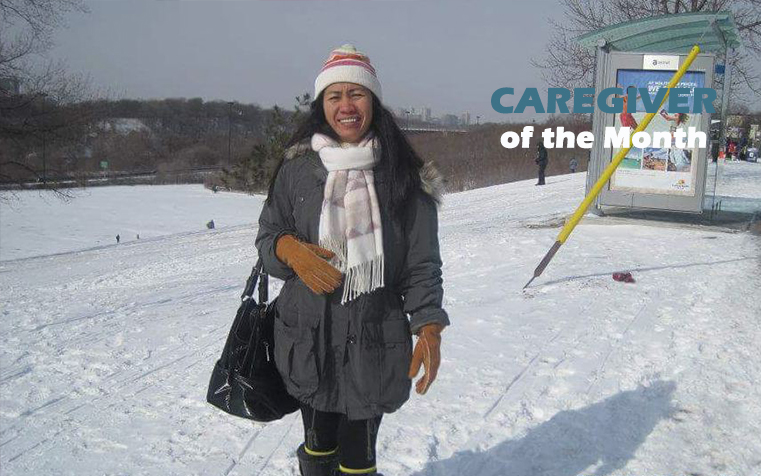 CAREGIVER OF THE MONTH- JULY 2018
August 10, 2018
Uncategorized
Congratulations to Josarie! Senior Homecare By Angels is proud to announce that Josarie Danieles is our Caregiver of the Month, July's recipient award. Josarie is such a dedicated and loyal caregiver. She brought up her concerns about the well-being of our client. She stepped up to the plate when she found out that we didn't have anyone who could cover the schedule of the other live-in caregiver. So, Josarie decided to cancel her plans that weekend, and decided to work due to the fact that she was worried about the client.
Josarie is a great advocator for our clients, even in the past when she was looking after a previous client that she was working on a case, she would provide updates, suggested different approaches on how to manage the client in a therapeutic way. Her outcome goals and interventions were to ensure the client was safe, needs and preferences were met, and respected. She is patient, compassionate, and passionate about what she does by helping others through caregiving.
Josarie has been working with Senior Homecare By Angels since January 2015 and currently working full time shifts for our client in a homecare setting. She was a Registered Midwife back in her home country and worked in a hospital. Her experiences were diverse with different medical conditions such as Dementia, Post-Surgery, Hypertensive, Diabetes, and other chronic conditions. She also handled cases with infants and toddlers. Josarie likes to travel and read books during her leisure time.
Josarie, we are truly blessed to have you in our Senior Homecare By Angels family! You are amazing and thank you for everything.