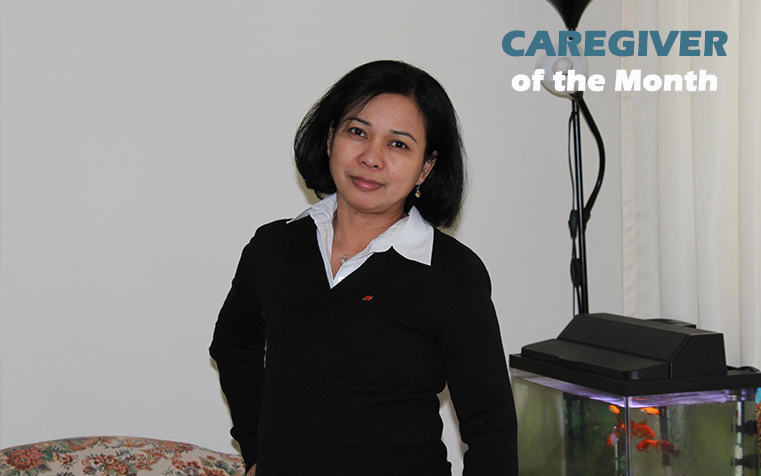 CAREGIVER OF THE MONTH- DECEMBER 2018
January 24, 2019
Uncategorized
Senior Homecare By Angels is very pleased to announce Marilou Conel as our recipient, Caregiver of the Month. Our office always receives positive feedback from our clients or family members when it comes to Marilou. Marilou has always been excellent when it comes to providing care and support. She has been treating our clients with respect and dignity. She is very patient, thoughtful, calm, diligent, and empathetic.
Marilou understood what our clients had gone through and she really put herself in their shoes. When she handled an Alzheimer's case, she will show love and compassion through challenging moments or even stressful situations. With any other chronic conditions that our clients have been experiencing, Marilou will always be patient with them and supportive. She is dependable, trustworthy, and attentive to our clients' needs. Also, she managed to her best and worked harmoniously with the client's family members. She is so passionate about what she does and it gives her satisfaction to see her clients feeling happy and comfortable. It felt rewarding to her by caring for elderly.
Marilou started working with Senior Homecare By Angels since July 2018 and currently working part-time shifts for our clients in a retirement residence and homecare setting. She is a certified Personal Support Worker; and worked as a caregiver and childcare provider previously. Marilou loves cooking, enjoys watching TV, playing games in her iPad, and sometimes knitting during her spare time.
Congratulations Marilou and we are so proud of your accomplishments! Great to have you on our team. Awesome work!